When it comes to snakes going out during the night, it will depend on the species. Some snakes are nocturnal while others are not. The snakes will eat small rodents and reptiles. Their prey like to go out in the night, so some snakes will come out to find their prey during the night, but some will sleep instead. Snakes are cold blooded, and this means that their metabolism will depend on the environment. When it is cold, the snake will not move quickly and it will not be able to hunt well. In high temperature places, the snake can be nocturnal during summer since it is warm at night, and this is the reason why nocturnal snakes are common in tropical places.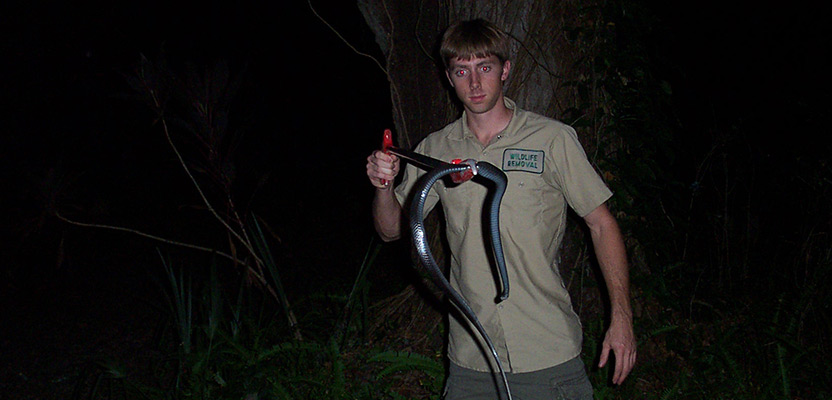 One common type of snake that will come out during the summer nights is the northern copperhead. They normally emerge after dusk and they can be found during the entire night. Copperheads and the black king snake are other types of snakes that will appear during the night. The king snake is normally the first snake to go out during the evening and it can continue to forage late into the night. The copperheads can make an early exit and they may not be found later in the night. Small snakes like worm snakes may be out in the morning hours to gobble up earthworms. The small snakes may move within small branches and twigs, and they can be found moving over roads.

The rat snake is another type of snake that can be out during the dusk until nightfall. The milk snakes are normally active during summer nights. This snake will go out after other snakes have gone back into their dens. Certain snakes and other rodents do not like to go out during well lit nights since it may expose them to predators. Snakes will tend to go out during cloudy nights. The clouds will cover them and it will insulate the ground and make it warmer. The clouds will filter out the moonlight and they are associated with more barometric pressure and humidity, which are good for snake activities.

Humidity and temperature play a key role in whether snakes decide to go out or not. During the nights when the sky looks clear and the temperature is down, then the snakes will not be too active. The snakes will also go out during high humidity levels. During the summer nights, the snakes will also like to be near wetlands.

For more information about whether snakes come out at night, go to my Snake Removal - How to Get Rid of Snakes home page.